IChemE Forms of Contract with Paul Buckingham KC of Keating Chambers (UK).
IChemE's Forms of Contract are an internationally acclaimed series of model forms of agreement, developed to reflect best practice for project delivery in the process industries.
Whipps Cross – collaboration in practice with David McMahon, Director of Ryder Architecture (UK)
Resources
Complete the form to watch the webinar recording
Guest Speakers
Paul Buckingham KC, of Keating Chambers (UK)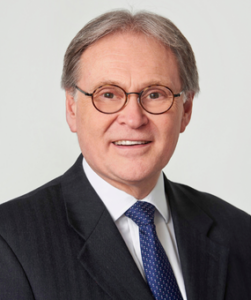 After spending eight years with BP as a chemical engineer in the oil and gas industries, Paul Buckingham was called to the Bar in 1995 and has since specialised in major construction, engineering and energy disputes. His particular area of interest and expertise lies in international arbitration work.
He has worked on a wide range of contentious matters involving international construction and engineering projects. He has extensive experience of numerous arbitrations under ICC, LCIA, UNCITRAL and ad hoc rules. He has also acted on disputes involving most standard form contracts and their derivatives, including the JCT, ICE, IChemE and FIDIC Forms.
He regularly acts for clients in court, domestic and international arbitration, adjudication and mediation hearings. Paul also has experience at all levels of alternative dispute resolution including dispute review boards, project appeal panels and direct settlement negotiations. His international work includes matters in the Middle East, Europe, the Far East, Africa and the Caribbean.
In addition, Paul has been appointed as arbitrator, adjudicator, dispute board member and neutral evaluator on a range of disputes involving construction and engineering projects.
David McMahon, Director of Ryder Architecture (UK)
David joined Ryder in 2013. He is a director and RIBA conservation registrant with a keen interest in working with historic buildings, developing modern interventions which serve to embellish and strengthen existing structures. He has been involved with a number of residential projects, most recently developing proposals around social living for over 55s. He is experienced in developing strong collaborative relationships, engaging with both residents and stakeholders to manage their requirements and draw out their expertise, culminating in clear and concise design strategies. David is a keen cyclist, regularly tackling the Kent and Sussex hills.